There are many reasons why online degree in UAE have become popular. The online environment renders unparalleled opportunities for people to participate in classes from anywhere in the world.
Online education is much more cost-effective than a traditional on-campus degree. Brillianz education's comprehensive online programs will make the students prepare for the future.
All our courses are designed for you to engage and learn at your own pace from top-tier faculty. Our digital platform allows the students for immersive learning.
The students have continuous access to lectures, course materials and class discussions. Choose from a variety of UGC-entitled online degree courses in UAE.
Here, in the past few years of a worldwide pandemic, all the Universities have adopted the online mode of Education.
Even, UGC-DEB approved the online Degree courses for top NAAC A+ Universities. Hence, the learning has gotten a lot better and easier. Especially for the Working Professionals.
Otherwise, managing work alongside studies was hectic. But Online Degree Courses in Dubai and other emirates of the United Arab Emirates 2022 have made life a lot easier.
Our online Courses:
Online MBA: In fact, an MBA course is the most pursuable course after graduation for most students. Even companies like Amazon, Wipro, Microsoft, etc. consider MBA graduates for High-paying jobs.
Hence, an online MBA course can build your prosperous career in any of the business programs.
Online BBA: Similarly, BBA has multiple specializations like BBA Finance, Digital Marketing, and HRM. And so much more as a job-oriented course.
Now Online BBA can take up many roles in various sectors with incredible packages.
Online BA: BA Courses are designed as job-oriented courses for students. Here you can choose any specialization in BA. Likewise BA History, BA Political Science, BA Philosophy, BA Psychology, etc.
Online MCA: Therefore, the MCA degree is designed to equip students. Also, with the latest trending technologies and web applications with software in order to meet the requirement of IT professionals.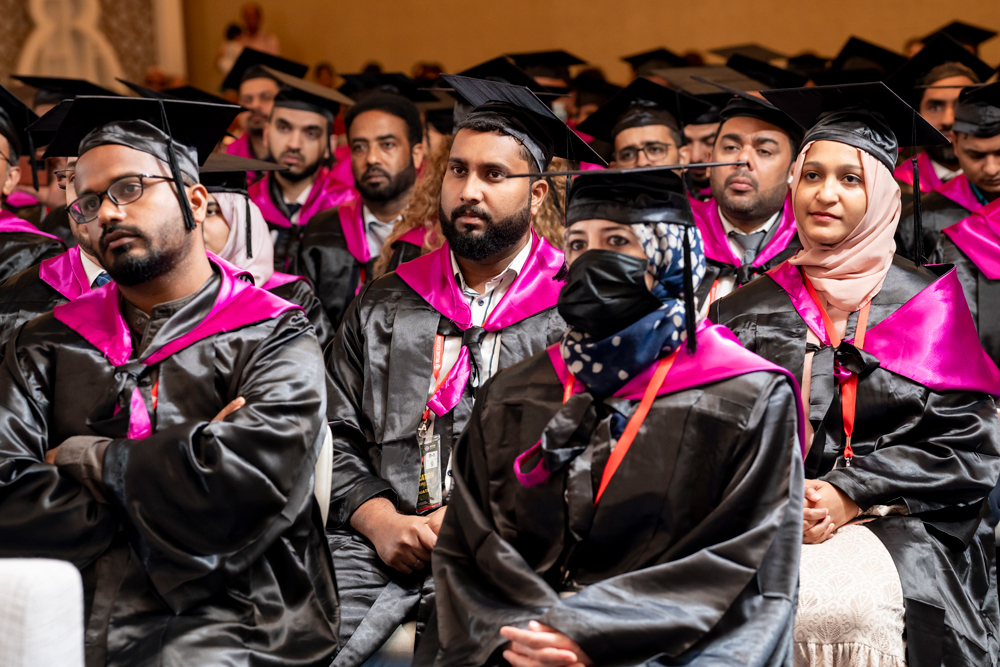 Online BSc: Now B.Sc. graduates are getting prominent jobs in MNCs. Therefore, a large number of students enroll in B.Sc degree courses to gain proficiency in science subjects.
Other courses: Also, many other courses are available in online mode. And complete online support is provided to graduate and postgraduate students by our counsellor.
Similarly, students can take admitted directly to the course. Then according to their field of interest and can get online degree courses.
Provide your details and get a callback from us.